As the first child of my parents growing up in Ibadan Nigeria, I was never allowed to play football because all my dad wanted was for me to go to school, get the best job available thereafter and live a better life than him which I am sure is the wish most parents have. We moved to Otta Ogun state in my early years and I had my early education up to the first school leaving certificate there before my dad moved us back to Ibadan where I had my secondary education, he was always closely monitoring me after school making sure I come straight to the house to do my homework and get ready for the next day, there was no much extra activity for me as a boy growing up but I still manage through the help of my mum to sneak out from time to time and play some soccer with my friends knowing the danger involved if my dad should ever find out.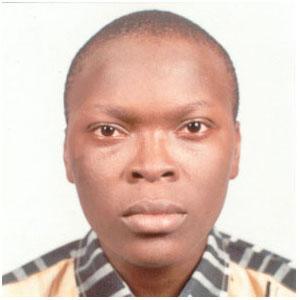 After my secondary education which I finished as a 16-year-old, he decided I should go to a vocational school, I couldn't question his authority because as a child you have to trust your parents. I thank my dad for doing his best in giving me a strong foundation because that vocational education which I had at Government Technical College Abeokuta Ogun state between 1996 and 1999 was the beginning of my broadcasting career that then led me to my original passion football.
I was employed few months after graduation as a Technician with Murhi International Television (MITV) in Lagos but my chief engineer at that time Engineer Tosin Awonaike saw more than a technician in me, I had no idea he was watching me leave the transmitter room and go to the Master Control Room to watch what they do with the buttons. I was curious to know how people get to see what they watch on TV. My boss then recommended that I be transferred to the production department of the organization.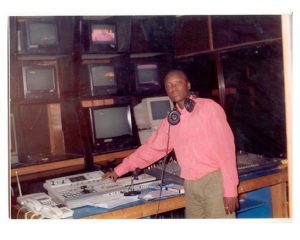 I met my first mentor Mr. Adeolu Olanihun now of blessed memory, he was very warmed towards me and gave me my foundation in broadcast production. Adeolu was the only Sports Presenter and Producer the channel has at that time and was a very popular on-air personality. He was like a brother I never had. The head of the production department at that time Mr. Martins Alamu was also paying attention to the new kid on the block, in fact, my nickname back then was WHIZ KID and just two years later he will leave MITV to join the biggest privately owned Television channel in Nigeria at that time Africa Independent Television. Mr. Alamu invited me to come and join his team at AIT for us to do bigger things together which I didn't think twice about.
It was at AIT that I was introduced to the game of football proper, I was privileged to work with the best in the industry. The likes of Aisha Falode, Mitchel Obi and many more were all at this organization covering the game across the world. I spent the next 10 years with AIT covering the game of football and traveling to some finest stadium before resigning from my appointment in 2009 to start my own company taking with me all the experience gathered.
My journey and action plan:
I had established Midas Football Academy in 2008 after seeing the vast untapped talent in African football due to the opportunity I have to travel across Africa and Europe. This project aimed to help young players from Africa to develop their game and to expose their talent through domestic and international tournaments and over 10 years later, I am now taking the academy project to a different level despite the confining cage of poverty, visa restrictions and lots of limitations suffered in the past.
The Vision for the academy
To become the biggest football academy in Africa; to have centers in different parts of the world; to successfully produce the type of players that will qualify for national teams and [succeed in] world football.
The Dream facility will sit on approximately 12 acres of land, has two match fields and two training fields—as well as a gym, dorms, teaching rooms, and break rooms. I hope to partner with some corporate organizations looking to invest in Africa, something I believe will bring both financial and social returns. The plan is to be taking a minimum of 120 boys off the streets every two years.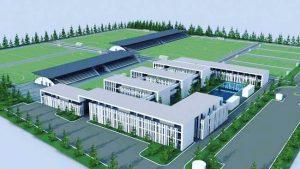 There will be continuing education for players that have completed high school education, the kids will be prepared for overseas education certificates to stand a chance of getting scholarships into different higher institutions across Africa, the United States, and Europe. It will accept youths from all African countries between the age of 11 and 16 years.
The goal is to train and educate young players in more than just football, as I believe not all of these kids might make a career out of playing the game. But the vocational education they will gain will help them make a living for themselves and for their families after graduating from the academy. You might be curious to ask why embark on such an almost impossible mission? well, this is my life purpose. I also found out that the most gifted grassroots players in most parts of the world often come from poor families and that is why I want God to use me to erase this standard.
I know the importance of football in Africa and of the knowledge that every parent wants the best for their children.  in the past, our recruitment style has always been by traveling across the country every year organizing free open soccer screenings that give players the chance to exhibit their abilities. Afterward, the academy will invite them to Lagos to do another round of screening, and if they are successful, the team will give the best among them a free one-year membership at the academy. We always want players that will demonstrate a willingness to learn.
second project: football technology product
In the past five years, I have been working to create a technology product that will help football players to find the right opportunity as the hundreds if not thousands of deceitful agents and scout have become a menace to the industry, I am also aware that not all players will play for my academy or are currently at the level of football academy player, some have been fortunate to have the right football training and education and they are now seeking the right link to professional clubs or for some to further their education.  This is why I founded Scoutballers Soccer Recruiting, a web platform for football players (professional, aspiring talent or high school student). It's going to be a recruiting bank that has come to provide a lifelong solution to how players are being scouted. I also found out that almost 90% of football players do not know the basic requirement they need to take their career to the next level and that is the problem I am hoping to solve with this platform. we are currently creating the MVP version and getting ready to hit the market.
In conclusion, I believe I have found my purpose and it is about bringing change to the beautiful game. God has given me enough grace to develop courage and to believe this is my path in life. I will rather be a part of the solution to the many problems facing the world than to be another complainer waiting for someone to get it done.
I am open to share more about all my plans and vision with anyone interested in joining me, I am also available to speak at your event as long as it concerns the youth and how to bring out the best in any situation. Let's talk.