Have you ever been in a situation or state of mind that you are just tired of everything? Tired of talking to people, Tired of chasing your dreams, Tired of keeping on trying? Well, this has been my state of mind in the last few days as I lost all forms of inspiration to blog or further chase anything.
Wait, Could I be suffering from burnout in work and entrepreneurship or could it be some other pressure that I am not paying attention table to lay ahold on?
My last blog on this website about Kobe Bryant was in late February which I believe was a good month for me because I was able to knock out many of my daily, weekly and monthly goals but the weird feeling started in the last days of February, I had so many targets, places to go, events to attend and of course remembering that my daughters were thousands of miles away from me and the only way I can have any sort of conversation with them was only through a WhatsApp call or regular phone call.
Maybe, just maybe that was the reason for my latest burnout but just early today while at my desk at work I had to think myself out of that mood and self-pity and fight to get my mojo back and that was exactly what I did.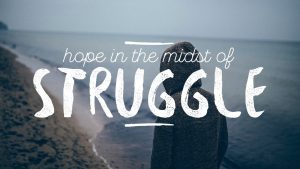 So on this week's blog which took me two days to write, I want us to share our thoughts, experience and exchange ideas on how we can constantly be in a positive mood. Though not going to be easy to be a happy person 365 days a year but I have the understanding that we can make it possible for the most part. For me, reading the holy bible was one of the major decisions I made early this year and in fact, it was late 2019 that I discovered that I open my bible more and I have managed to complete the reading of some powerful books out of the  66 books in the Bible and YES it helped me to quickly get back to myself in my latest meltdown.
As it is with every human being we all have something we are chasing or that is chasing us and in my case, it is both. I have been chasing a couple of things for a while now, some I believe will redefine my life and my entrepreneurial journey, some I believe will make me a very father and some I am working on to make me a healthier person.  In the book of Romans, Paul mentions rejoicing in our sufferings because suffering builds character, hope, and relationship with the Lord. For those in the midst of suffering, these verses prove to be hard teaching. … God is always with us. Read Romans 5:3-8
I just want to use this opportunity to wish everyone that comes across this message out that you should not relent or give up on yourself and dreams, there will be times that you just feel like stopping and not chasing anything any longer but as it is written in Philippians 4:13 that "I can do all things through Christ who strengthens me." It is also written John 4:4 that "Little children, you are from God and have overcome them, for he who is in you is greater than he who is in the world."
Let the above scriptures be your anchor in your most difficult times, keep repeating those scriptures, memorize them with effort and see your situation fall apart and get yourself back up to keep firing because the almighty has given us the power to trample upon scorpion and cobras and possess our possessions. Do not give up in the midst of your struggle, have hope, keep your faith, pray without ceasing. May all you are praying and looking unto God to be fulfilled in your lives.